Wow it's been way too long since I could say I've made a new kit, but I have!
I actually started it many months ago but my mojo had flown away. I can't say its back, but it seems to sorta be lol.
It's tagger sized with 28 papers and 76 elements, called At the Pool Hall.
I'm actually proud of the pool table shaped frame I made, especially since I was VERY rusty in PSP and PS. I couldn't believe how much I had forgotten in the past few month....ok, nevermind my rambling lol. The wordart is pretty cool too...IMHO lol.
Anyways, before I post a preview, I am also having a pre-Christmas sale on pretty much everything in my stores...50% off. From now until December 19th.
You can find my stores on the right side. Click on a blinkie to get there.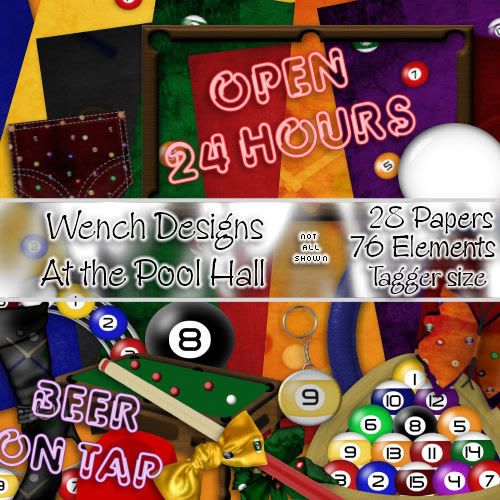 Hugs
Vella