Well i have written a new tutorial with Keith Garvey's new Limited Edition tube. I used a scrapkit from Delicious Scraps called Devilicious.

I also moved my tutorial site from MSN to Yuku. So my new tutorial site addy is http://vellastutorialsforpsp.yuku.com/
I actually like it better than MSN.
Im gonna keep my MSN one up for a bit, and post a notice of where its been moved to. I will probably leave it there until after Christmas. That will give people a chance to find it when i move. Anyways, here is the preview of the tut. Just click on the thumbnails to see the full size.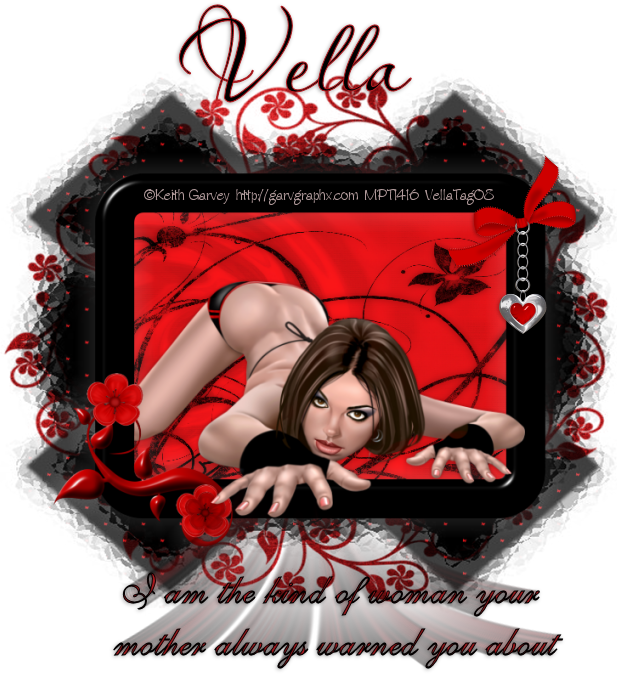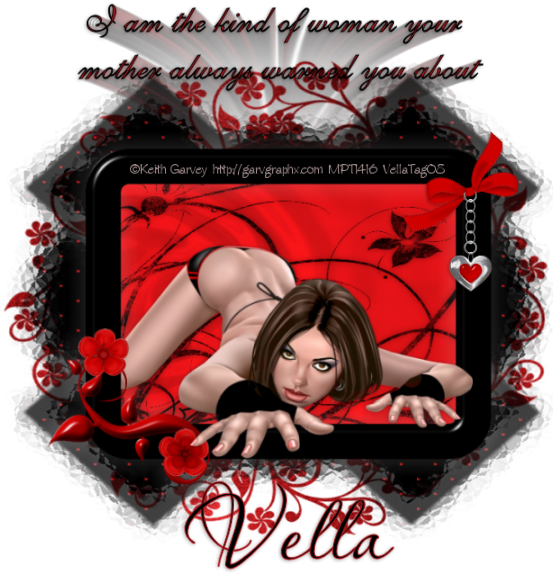 Once again, you can find it under the mature tutorials HERE

Hugs
Vella