I have now finished uploading my new Stefan kit to all three of my stores. It is on sale until the end of the month for only $1 at all of them. My links are on the sidebar.
Don't forget! The rest of my items are also on for 50% off.

Now, I told you I was almost finished my next kit, inspired by The Vampire Diaries, and I did finish it! It's called, Katherine. Now I don't have it up yet, because I need access to my mil's computer, but I swear it will be up before the end of the week. I will also be posting some extras I made for free with it. The kit is huge as it was, 125 elements, but with the extras...well it was way too big lol, so you get the extras. I made them, might as well share, right?
So, here is the sneak peek of my next kit.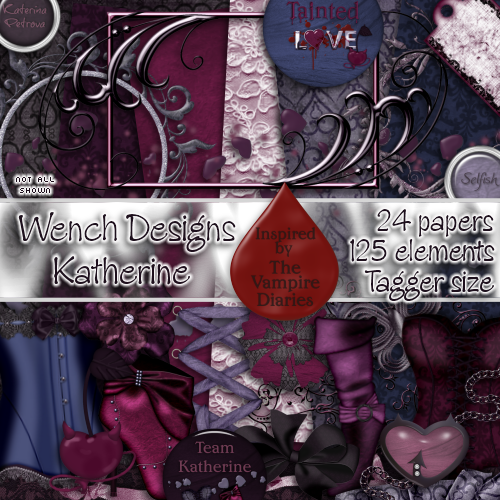 Oh, it will also be put on sale when it's finally up, so look out for that. For such a huge kit, you'll get a great deal!

Hugs
Vella