Well i am having a mental block when it comes to tagging right now, but i attempted a tag with my new PTU kit, Rainbow Grunge.
While i was making the tag, i came up with this word art i decided to share with you.
So first, here is the tag.




And here is the word art freebie for you.
Each sentence is on its own layer.
I have included a PSP, PSD and PNG file so everyone can use it.
Also, there is no drop shadow on the word art, i only added that for the preview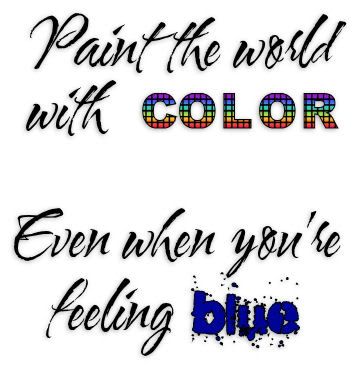 You can download it HERE

Hugs
Vella