Yup, i will be 34 years old this Saturday!
So if you would like to celebrate with me and get yourself something while you're at it, check out the stores for my kits all day this Saturday October 18th. They will be 34% off.
You can go HERE or HERE to find them easier *wink*

But not only is my stuff on sale, EVERYTHING at A-n-L Creations is 34% all day as well. So you might wanna check it out, there is alot of awesome stuff there!

Also,l dont forget next week is SnS Fall Blog Train freebies! There will be alot of freebies so dont forget to check back next Saturday. My part of the blog train will be available for only ONE week, than i remove the link and put it in the store. So dont miss out now, its a pretty big kit.

Now on to the freebie

I made this blog layout and matching header with my Celebrate the Harvest PTU kit for you as a freebie. And if you like the kit, which is huge, you can always check the store for it since its on sale Saturday lol. And if you're interested, my layout was done with my A Bright Autumn Day PTU kit lol.

Click on the images so you can see them full size.
Make sure you click on the layout whenit opens, photobucket seems to scale the large images down even with the full link unless you click on them.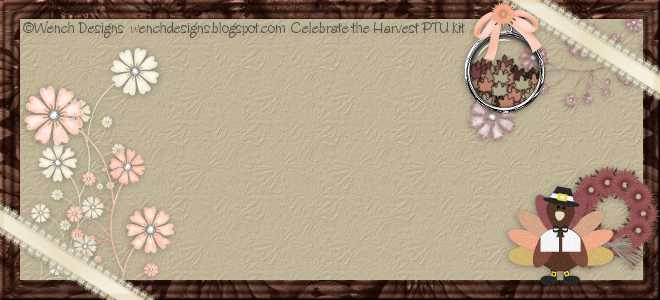 The top one is the header and the bottom is the layout.
You can grab them HERE
Hugs
Vella