I have a few tags and tuts to share. Most are from my most recent "Damon" kit. But I also have a tut with a kit that is part of a store collab called "Funky Fresh"
You can get this kit free with any $10 purchase at Stargazer Scraps, along with kits from several other awesome designers.
If you can't swing that. This kit will be released separately in a couple of weeks. Just keep an eye on this blog for the announcement.
Oh and I will have a new kit on sale on the 6th. It is a starving artist kit. I will post more about it tomorrow. I'M BACK!!! he he he
And also, many of my stores will be having HUGE sales this weekend. Saturday is National digital scrapping day or something like that. Honestly I forget *blush* BUT BUT BUT Sunday is Mother's day and I did remember that lol. So there will be huge sales that I will be a part of. I will post more maybe tomorrow or Friday about it.

Now, on to the tag and tuts.

This first tutorial was done by Bev from HorsePlay's Pasture.
I have loved her tuts and templates for so long, it was an honor to have her work with one of my kits.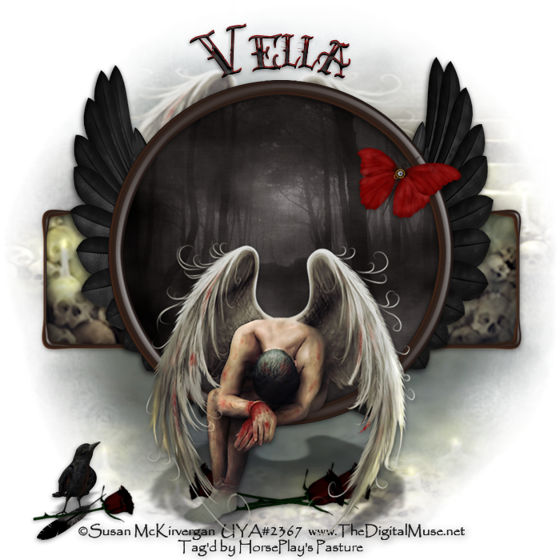 You can find the tut HERE

This next tag was done by me. I haven't done much tagging lately, but I definitely couldn't pass trying out my kit.
I would have liked to have used pictures from The Vampire Diaries, but I know some people don't believe that is copyright compliant. I have spoken to people involved with the show on twitter, (executive producer), and they assured me, that as long as you are not claiming as yours or using any photos as a way to make money, then they have no real problems with people using photos for personal use. But, I didn't want to start anything, so I didn't.
The art of Anna Marine went with this kit very, very well.




This next tag is from one of my CT members, Felinesrus. I'm so glad she has stayed with me while my mojo ran away.
(sorry it's too wide for the blog, I couldn't get it to look right to resize it for the web)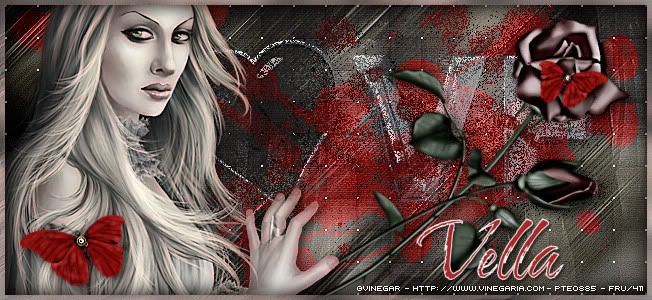 These next 2 are from another CT member, Dawdy. I am so happy she stuck by me as well.




This next tut was done using the kit I mentioned above, Funky Fresh. Thanks to Dianna from Di Before Dawn tutorials for working with it!
Check out the tut, maybe spend $10 at Stargazer and get this kit for free, or wait until I sell it separately.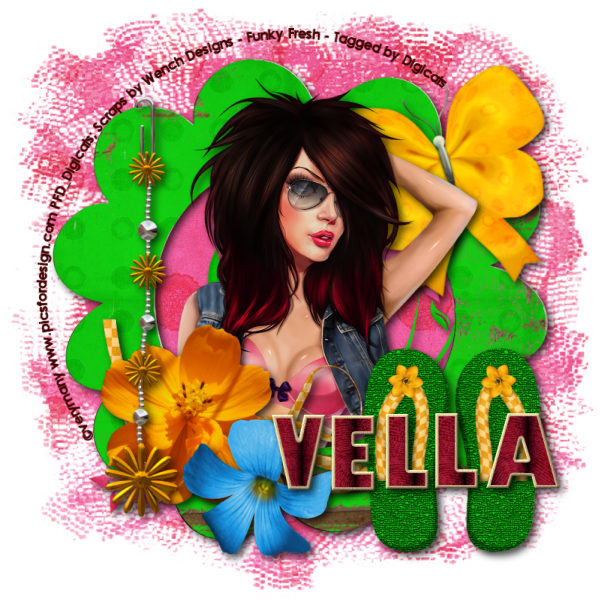 You can find the tut HERE

Here is the preview for the kit, so you can get an idea of what you're missing *wink*




Wow, that sure was a busy update! I will have to do this more often, like I used to.
Thanks so much everyone!

Hugs
Vella