Well im still feeling under the weather and ended up sticking my nose into PSP but not to scrap, to make some tags.
One was for a contest, so i dont have a preview of it. The other i made into a tutorial cause i liked the tag lol.
Anyways, here is what the tag looks like...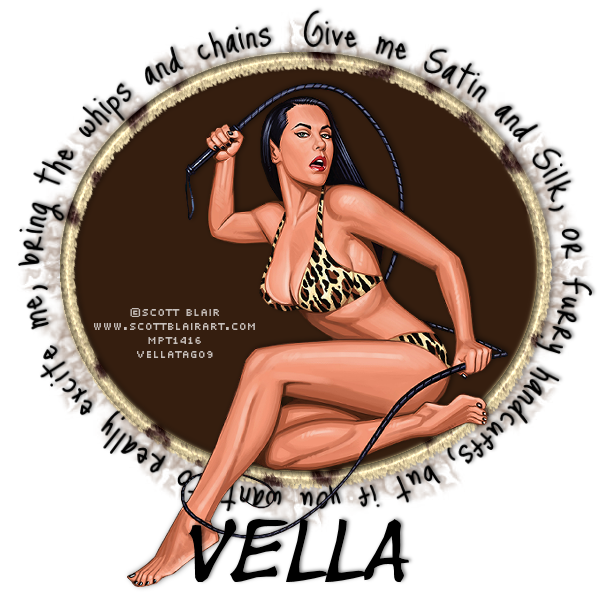 (tag is a bit fuzzy cause it was too big i had to shrink a little)

You can find the tutorial HERE

Hugs
Vella