My new but dear friends, Jo and Jules over at
J & J Scrappers
have awarded me this wonderful award. They are just too sweet. Thanks so much ladies!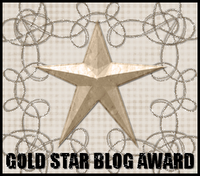 Here are the rules for this award.If you receive this award, you must pass it on to 3 other blogs.If you have already received this award, you don't need to pass it on.You must post on the chosen winners blogs to let them know about the award.
Hmmm who to give it to. First of all, i would love to gift it back to
Jo and Jules
because they have been so supportive of me. But since they were given the award, they wont need me to post again. But please visit their blog, they rock.
I would also like to give it to the following 2 blogs because they have been a great support to me since i started scrapping.
Melissa of
Whiprddreamz Designz
Foxy of
Imperfoxtion Designz
Big hugs to all of you
Vella